we can start off with the new character, Raiden Shogun (Baal)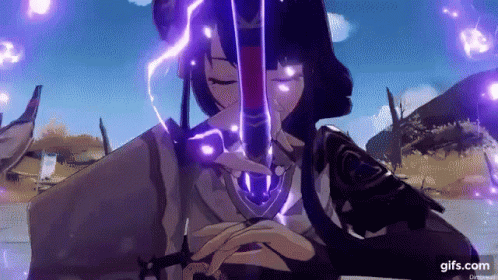 The artifacts you should use are...
2 piece Emblem of Severed Fate
2 piece Thundering Fury
Any off piece with Electro Damage bonus.
Raiden is a very powerful Electro support, and can be a good battery for units like Beidou, or Razor. I suggest trying to go for Crit Rate, Crit Damage, and Elemental Mastery as substats for her artifacts.
Some good F2P weapons are, Favonius Lance, and the Catch. if you're a whale, than an R1 Engulfing Lighting is amazing. I also suggest enduring the pain, and fishing for an R5 Catch. The Favonius Lance isn't terrible, but it's damage isnt great.